Cardiff and Vale University Health Board is delighted to announce a new partnership, they will be working alongside Cardiff & Vale Health Charity with Down to Earth to transform Our Orchard – Ein Berllan at University Hospital Llandough (UHL).
Our Orchard is an exemplar project for Cardiff and Vale University Health Board and forms part of the Health Boards contribution to the Wellbeing of Future Generations Act.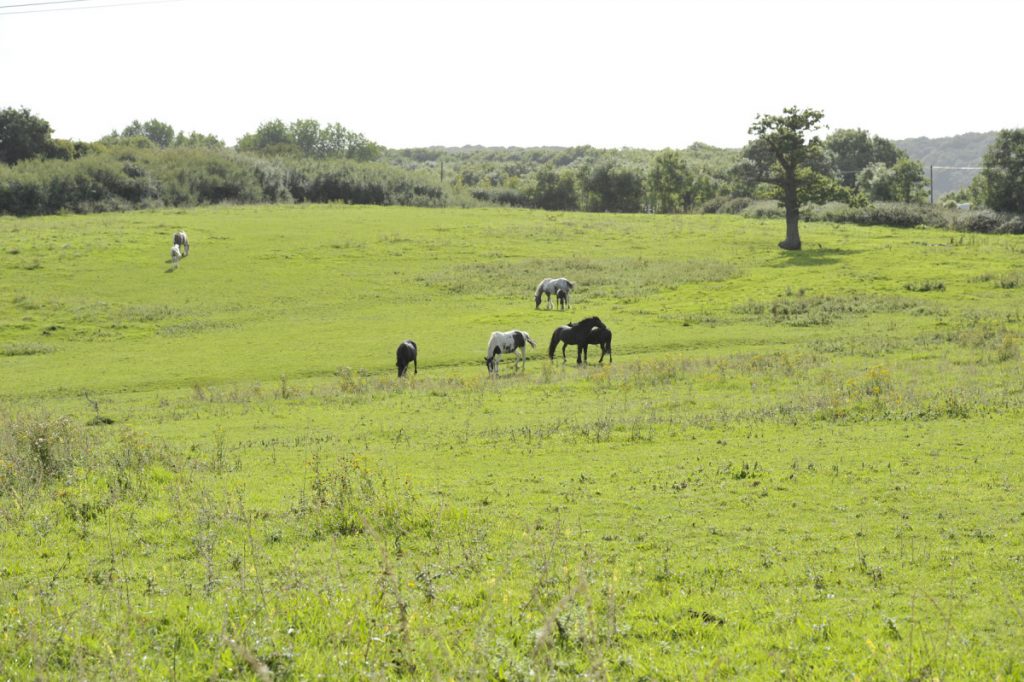 The vision of Our Orchard is to create a unique outdoor health care space which will become a legacy for generations to come. This long term project will be established in phases and will include a semi-natural planted area which has been set aside for the protection of plants and wildlife, wildflower meadows and a bee sanctuary.
Our Orchard sits on seven acres of semi-rural pasture land and woodland which makes up part of the UHL estate. Our Orchard will benefit patients, staff, visitors and the wider community and will be funded entirely through donations made to the Cardiff & Vale Health Charity.
The Minister for Health, Vaughan Gething, said: "The Orchard will be a fantastic facility for the hospital and will provide a boost to the wellbeing of patients, staff and also the wider community. I welcome the news of this innovative project and look forward to seeing the orchard develop."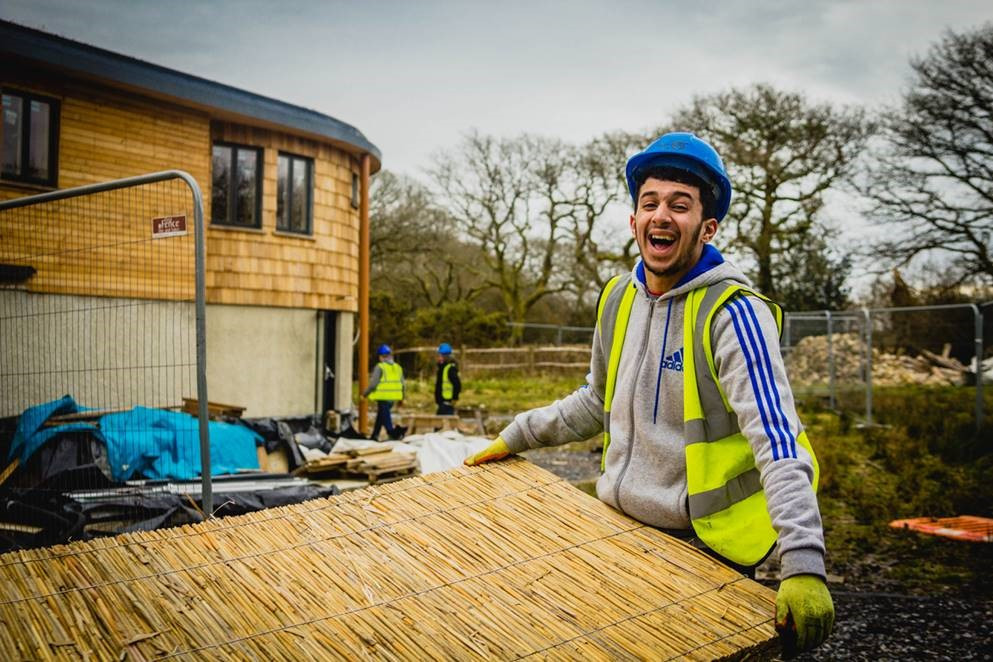 Charles Janczewski, Chair of Cardiff and Vale University Health Board said: "If Covid-19 has taught us anything it is the importance of being outside, in green spaces. Our Orchard project will enhance the benefits of health and wellbeing while supporting our patients on their journey of recovery and rehabilitation, as well as providing a vital respite space for NHS staff wellbeing.
"The health benefits of environmental factors and the impact of nature and wildlife upon physical and mental wellbeing has long been recognised and Our Orchard helps to enhance this vision.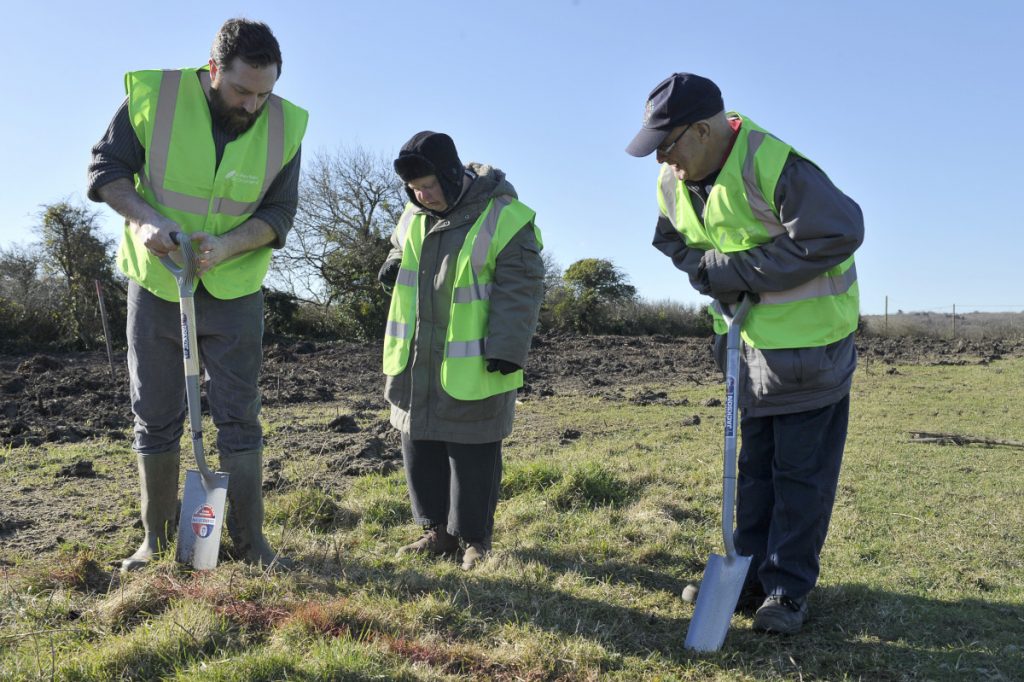 "This project on the UHL site will provide a sanctuary and allow patients, their families, visitors and staff to be taken out of the traditional clinical environment and enjoy fresh air and natural light which has been clinically-proven to assist recovery and rehabilitation. It's hoped that spending time in the outdoor space will benefit staff and help assist them with their mental wellbeing."
Down to Earth's involvement will benefit the project with more specialist knowledge to assist in project management and help give advice and support on creating buildings with natural materials for the site, which includes design and build with engagement and volunteer involvement from patients and the wider community as well as developing health-care centred outdoor programmes for a range of health departments based at UHL.

Down to Earth, a south Wales based social enterprise, has a wealth of knowledge, credibility and compliment the Health Boards values, blending healthcare and education delivery through the medium of creating spectacular buildings with natural materials. That, combined with sustainable land management and meaningful outdoor activities which provide opportunities for rehabilitation and peer support – underpinned by 10 years of clinical research.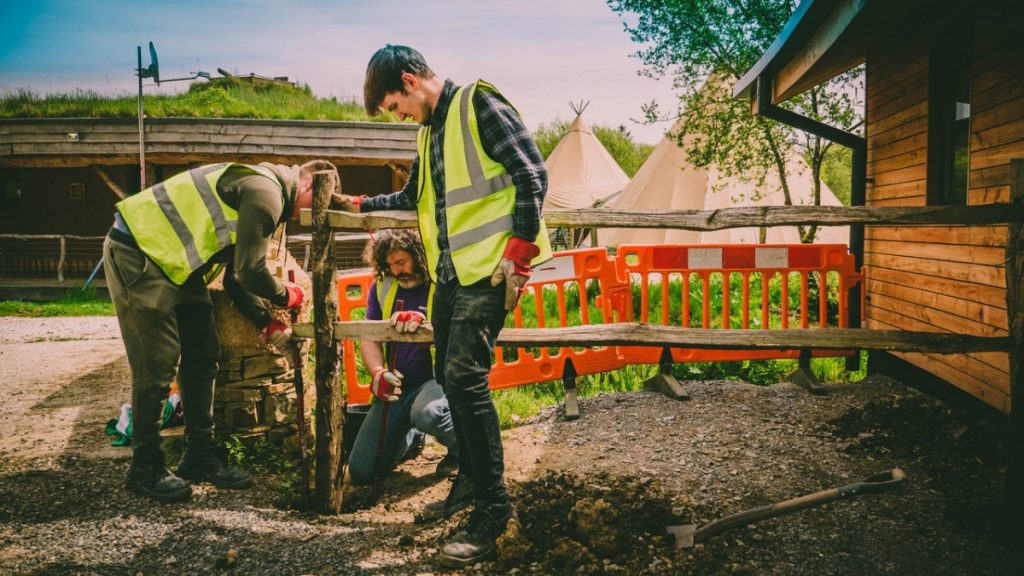 Mark McKenna, Director of Down to Earth said: "Our Orchard presents a remarkable opportunity to showcase how using the outdoors and enhancing the natural environment can go hand in hand with health care delivery in the NHS. The short and long term benefits to people and nature will be carefully measured through clinical and academic research with a range of partners. Now, more than ever, we need to build on the years of evidence which underpins this holistic way of improving health and well-being. "
To find out more about Our Orchard please visit: www.ourorchard.wales
To find out more about Down to Earth please visit: www.downtoearthproject.org.uk
To make a donation to help support this project please visit: https://healthcharity.wales/donate and select Our Orchard.